Audrey Vanessa Susilo wanita cantik asal Sulawesi Utara berhasil meraih mahkota Miss Indonesia 2022. Wanita yang mengawali karier dunia pageantsnya dari pemilihan Gadis Sampul 2013 dan Nona Manado 2022 adalah mahasiswi S2 jurusan Bisnis dan Perbankan di Monash University Australia.
Mempunyai bakat menyanyi, bermain piano, biola, dan gitar. Berusia 23 tahun dengan tinggi 170 cm dia punya banyak prestasi termasuk sejumlah Academic Excellence Award dari Monash University.
Bersaing dengan 36 finalis Miss Indonesia 2022, Audrey mulai terlihat unggul dari kontestan lainnya saat awal malam final Miss Indonesia 15 September 2022, setelah pembukan dan opening number, langsung meraih 2 spesial award yaitu Miss Talent dan Miss Sosial Media, dengan kemenangan dua award tersebut langsung mengantarkan Audrey masuk kedalam top 15.
Jika diperhatikan kedua award tersebut sangatlah besar pengaruh ya diajang International Miss World, karena dua kategori tersebut sangat bergengsi dimana Toni Ann Singh Miss World 2019 juga meraih Fastrack (jalur cepat masuk semifinalis) Best Talent Miss World 2019.
Dan Miss Sosial Media penting sekali dimana ajang Miss World juga ada kategori yang mirip dan sama yaitu Best Multimedia, dengan kekuatan voting jumlah penduduk Indonesia terbanyak keempat didunia jalur tersebut bisa mengamankan posisi Indonesia masuk top semifinal.
Selanjutnya kunci kemenangan Audrey Vanessa Susilo Miss Indonesia 2022 adalah di ketenangan menjawab pertanyaan dewan juri Liliana Tanoesoedibjo Chairwoman of Miss Indonesia Organization.
"Miss Indonesia dalam menjalankan tugasnya mempunyai label Beauty With A Purpose, dapatkah anda menjelaskannya"
Dengan kemampuan publik speaking dan bisa berbahasa Inggris yang bagus Audrey menjawab pertanyaan tersebut dengan sangat tenang dan percaya diri, diakhir jawaban ia menambahkan quote yang sangat sempurna.
"Not everyone can do great things, but everyone can do small things with great love"
"Tidak semua bisa melakukan hal-hal besar, tapi semua orang bisa melakukan hal-hal kecil dengan kasih yang besar"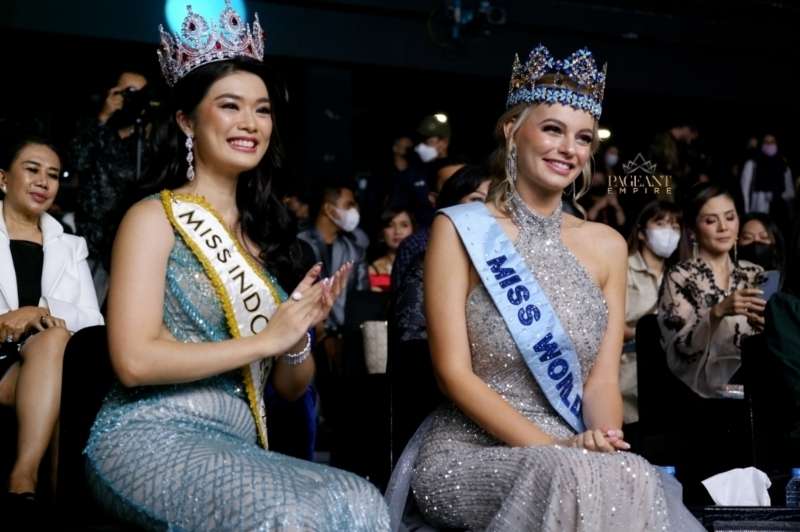 Malam final Miss Indonesia 2022 dihadiri Karolina Bielawska Miss World 2021 dan Carla Yules Miss Indonesia 2020 dan Miss World Asia 2021/2022.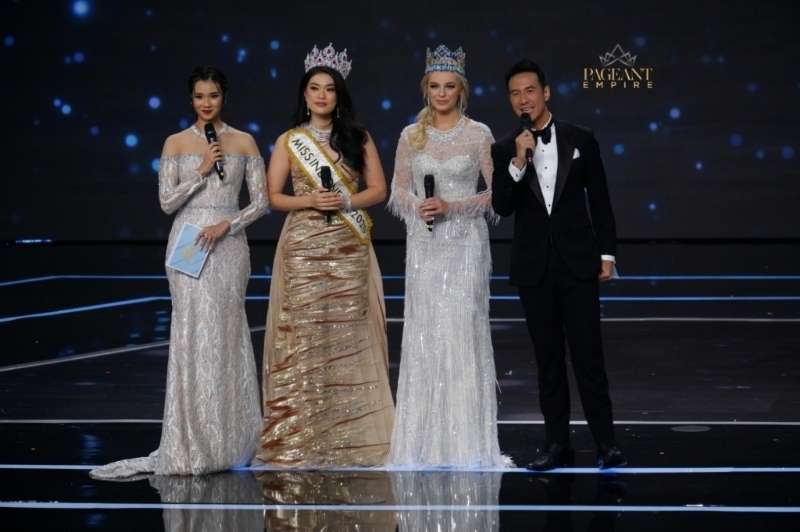 Dipandu empat host Daniel Mananta, Amanda Zevannya (1st ru Miss Indonesia 2012) Robby Purba dan Harini Sondakh (2nd ru Miss Indonesia 2017), diisi hiburan musik Judika dan Lyodra Ginting serta lima dewan juri Liliana Tanoesoedibjo Chairwoman of Miss Indonesia Organization, Maria Harfanti (Miss Indonesia 2015, 2nd Ru Miss World 2015 & Miss World Asia 2015) Natasha Mannuela ((Miss Indonesia 2016, 2nd Ru Miss World 2016 & Miss World Asia 2016) Ferry Salim (Aktor) dan Peter Sareang (Pakar Kecantikan).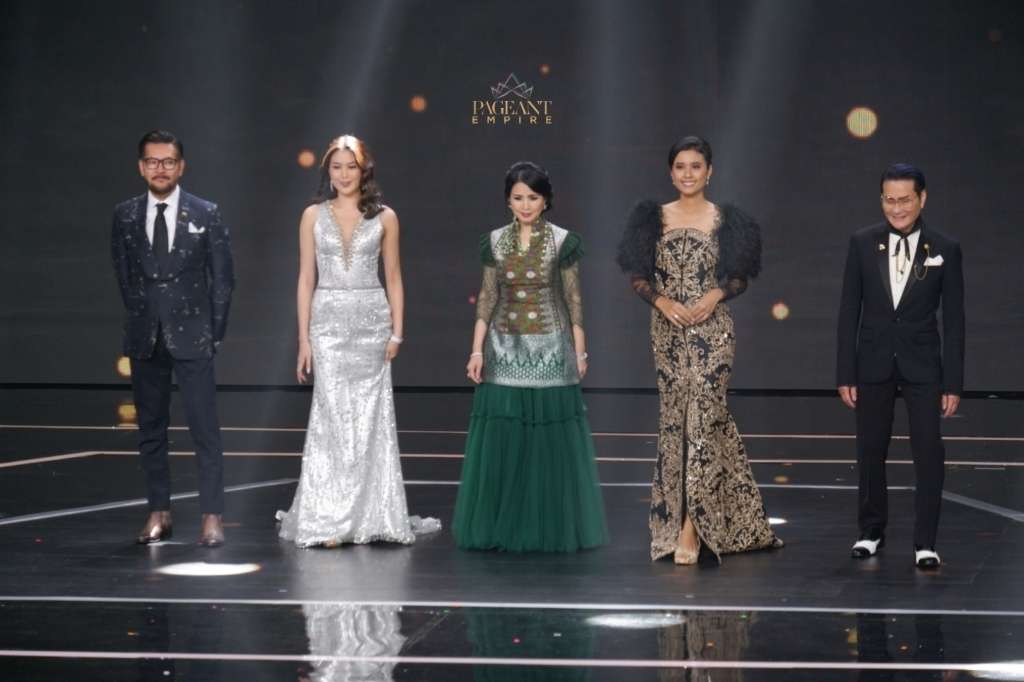 Dengan kemenangannya tersebut menjadikan Audrey Vanessa Susilo sebagai wanita kedua dari Sulawesi Utara di Miss Indonesia, sebelumnya ditahun 2006 pada penyelenggaraan kedua, Kristania Besauw terpilih sebagai Miss Indonesia 2006.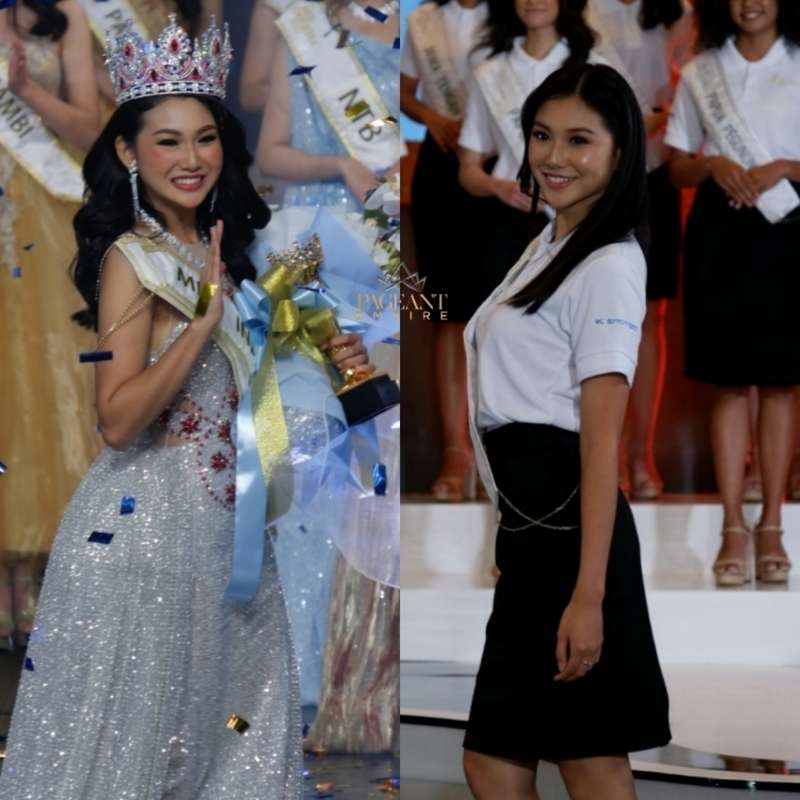 Berikut daftar lengkap malam final Miss Indonesia 2022.
Winner : Audrey Vanessa Susilo – Sulawesi Utara
1st Ru : Ida Ayu Laksmi – Bali
2nd Ru : Alyssandra Yemima Gabe Winyoto – Jawa Timur
3rd Ru : Angelina Aqila Suryadi – Kalimantan Barat
4th Ru : Naomy Angelica – Riau
Top 15 :
1. Fast Track Talent dan Sosial Media : Audrey Vanessa Susilo – Sulawesi Utara
2. Fast Track Beauty With A Purpose : LAMPUNG
3. Fast Track Top Model : Megan Lisandra Elmira Kilsch – Sumatera Utara
4. Fast Track Sport : Gina Maheswari Syailendra – Jawa Barat
5. Fast Track Art Photography: Ida Ayu Laksmi – Bali
6. Fast Track Head To Head Challenge: Manasena Susana Gibannebit Giban – Papua Pegunungan
7. Angelique Tiara  – Jawa Tengah
8. Velda Devona Aipassa – Maluku
9. Alila Asher Pranita – Nusa Tenggara Barat
10. Alyssandra Yemima Gabe Winyoto – Jawa Timur
11. Jofinka Putri Bandini  – DKI Jakarta
12. Angelina Aqila Suryadi – Kalimantan Barat
13. Jessica Jivilia Mariana Pangemanan – Sulawesi Tengah
14. Julia Yasmin – Sumatera Barat
15. Naomy Angelica – Riau
Spesial Award Miss Indonesia 2022
Miss Persahabatan : Theysa Nohany Siku – Sulawesi Barat
Miss Favorite : Edlina Hurin Urba Karina – Aceh
Penulis : Irwan