Indonesia Now adalah sebuah komunitas yang digiatkan oleh beberapa desainer di Indonesia, di mana koleksi seluruh desainernya telah ditampilkan di fashion event terkemuka. Sempat dikenal dengan nama Indonesian Diversity dan kini berganti nama menjadi Indonesia Now. Pertama kali berpartisipasi di New York Fashion Week 2018
Jakarta, 29 Agustus 2023, Indonesia debut perdana di salah satu ajang mode terbesar di dunia, London Fashion Week (LFW) akan kembali menampilkan karya desainer dan jenama fesyen Indonesia. Melalui group show bernama Indonesia Now, enam desainer dan jenama fesyen Indonesia akan mempresentasikan rancangannya di London Fashion Week (LFW) Spring Summer 2023/2024 yang akan dilaksanakan di London, Inggris, pada tanggal 18 September 2023. LFW The Shows merupakan bagian rangkaian resmi dari London Fashion Week.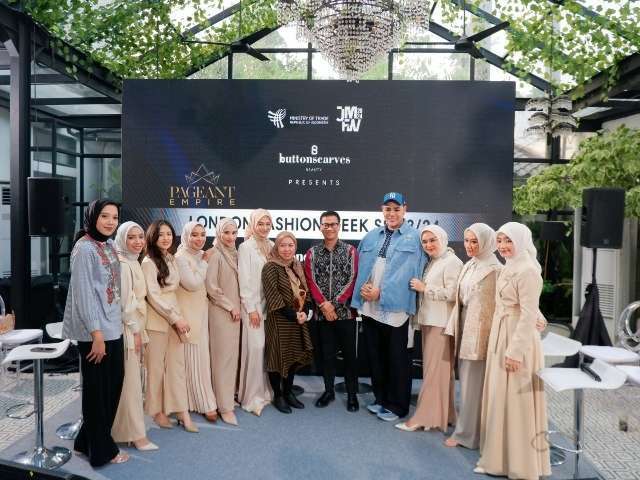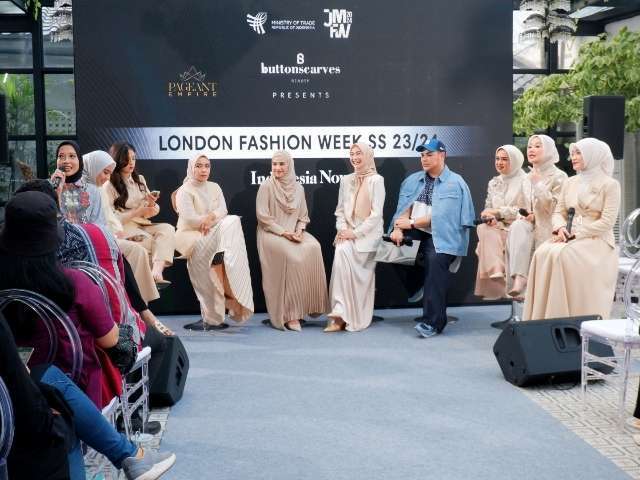 Indonesia Now berkomitmen untuk mengusung kekayaan budaya Indonesia ke dunia internasional. Hal menarik dari musim ini adalah setiap desainer yang berpartisipasi tidak hanya memprioritaskan tampilan visual dan desain dari koleksinya, tetapi juga memikirkan isu-isu sosial yang ada di industri fesyen dunia dan berpartisipasi dalam mencari solusinya.
Pada gelaran LFW musim ini, Indonesia Now akan menghadirkan karya dari enam desainer dan jenama busana, yaitu Buttonscarves, Ivan Gunawan Private, Nada Puspita x Khanaan, Benang Djarum, Ayu Dyah Andari dan Kami.
Keenam designer tersebut bersinergi dengan membawa ciri khas mereka masing-masing, namun dalam nafas yang sama, dengan menghadirkan 10 looks. Yang dimana pengerjaanya memakan waktu antara enam sampai tiga bulan, dari proses produksi sampai menjadi busana siap ready to wear.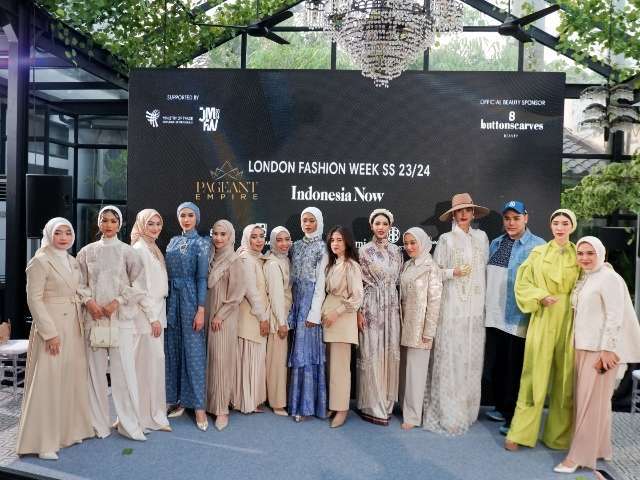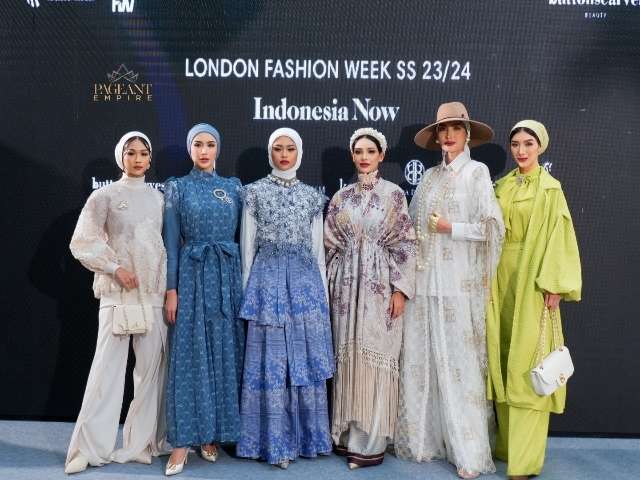 Keseluruhan koleksi ini mewakili kedinamisan gerak anak muda dan siluet baru sebagai simbolisasi wanita Indonesia yang optimis dan energik. Koleksi ini menampilkan permainan warna seperti warna-warna biru, hijau, gold dengan nuansa kain wastra Indonesia.
Turut hadir enam model dari Miss Mega Bintang Indonesia bersama Grand Model Thailand, masing-masing memperagakan busana satu busana yang termasuk dari 10 looks tersebut.
Penulis : Irwan