Biodata
Nama : Agung Yewiyanan
Nama Panggilan : Agung
Tempat tgl lahir : Ambon ,14 Agustus 1994
Pendidikan : S.Ak (Sarjana Akuntansi)
Hobby : Fitness, Basket dan Modeling
Motto : Never give up and always Be yourself
Prestasi Akademik :
Prestasi Non Akademik :
1. Juara 4th Tuama Body Steel 2018
2. Manhunt International Indonesia Sulawesi Utara 2019
3. Best Physics Manhunt International Indonesia 2019
4. Mister Working Man international Indonesia 2020
1. Ceritakan sosok kamu seperti apa ?
Saya adalah seorang yang suka bergaul dengan siapa saja, senang mendengarkan curhat orang lain atau masalah orang lain.
2. Apa motivasi kamu mengikuti dunia male pageants?
Motivasi saya mengikuti ajang male pageants adalah untuk menjadi pribadi yang lebih baik dan dapat memotivasi banyak orang, bahwa ajang male pageant juga banyak hal-hal positif yang bisa dilakukan.
3. Selama mengikuti karantina Manhunt International Indonesia 2019 pengalaman apa yang membuat kamu berkesan dan gelar apa yang kamu dapatkan?
Pengalaman yang paling berkesan bagi saya adalah mendapatkan keluarga yang baru dan dapat berkompetisi dengan orang yang hebat-hebat dibidangannya. Salah satunya saya mendapatkan gelar Mister Working Men International Indonesia 2020 dan spesial award Best Physic Manhunt International Indonesia 2019.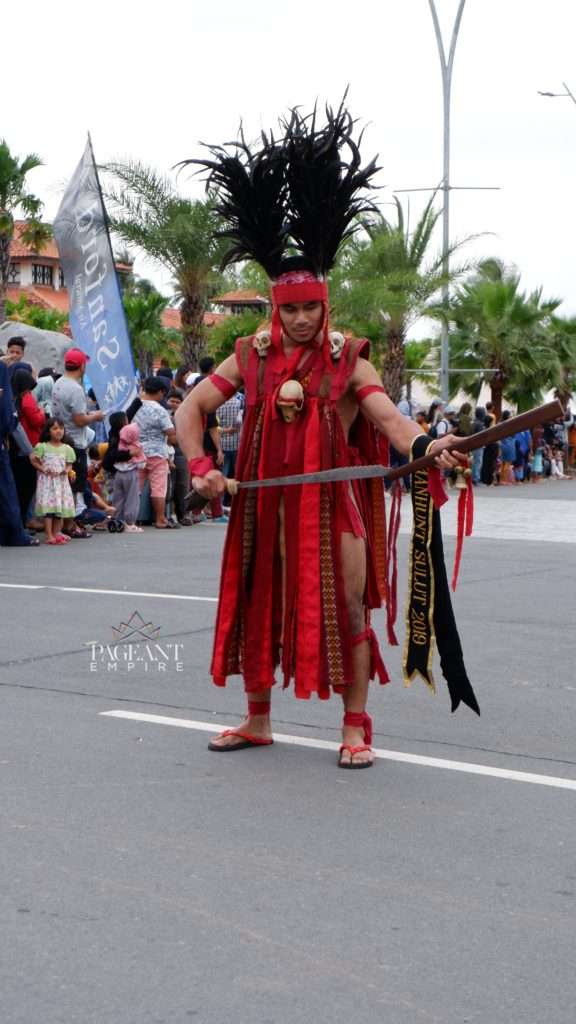 4. Sebagai wakil Indonesia diajang internasional tahun 2020 persiapan apa yang akan kamu lakukan?
Sebagai wakil Indonesia di Mister Working Men International 2020 yang akan diadakan di Thailand, persiapan yang akan saya lakukan adalah mengali terlebih dahulu ajang tersebut, kemudian melakukan persiapan mulai dari publik speaking, catwalk dan persiapan kostum yang akan saya bawa selama karantina dan memberikan motivasi kepada netizen (pageants lover Indonesia) mengenai ajang kompetisi yang saya ikuti.
5. Di jaman era digital, orang dengan bebasnya mengakses sosial media dan berpendapat, pernahkah kamu mendapatkan bullying dan bagaimana kamu mengatasinya?
Saya pernah mengalami bullying, untuk mengatasinya dengan cara melakukan apa yang menjadi passion saya dan selalu bangga menjadi diri saya sendiri dan juga memotivasi diri saya sendiri. Lakukan aksi nyata atau action, dan buktikan bahwa kita bisa bangkit dari bullyan.
Supaya tidak sakit ketika di bully, jangan hiraukan apa yang mereka katakan, dan tanamkan pada diri sendiri " I love my self and i am unique"
6. Indonesia sangat dikenal dimancanegara dengan keanekaragaman dan keindahan dunia pariwisatanya. Bagaimana kamu memandang dunia pariwisata Indonesia dan bagaimana caranya kamu mempromosikan pariwisata didaerah kamu?
Pariwisata Indonesia sangat maju dan berkembang, yang saya lakukan adalah dengan cara sosialisasi mengunakan sosial media dan mempromosikan dunia pariwisata didaerah saya, sehingga banyak wisman dalam dan luar negeri yang akan berkunjung.
7. Tahun 2020 Indonesia akan memasuki pusat mode muslim dunia, sebagai seorang male pageants yang juga dekat didunia mode bagaimana kamu menyikapinya?
Dunia mode sangat berkembang pesat, mode muslim atau mode apapun itu . Sebagai seorang male pageant saya tentunya harus mencintai mode tersebut karena kita adalah bagian dari mereka juga, we are family.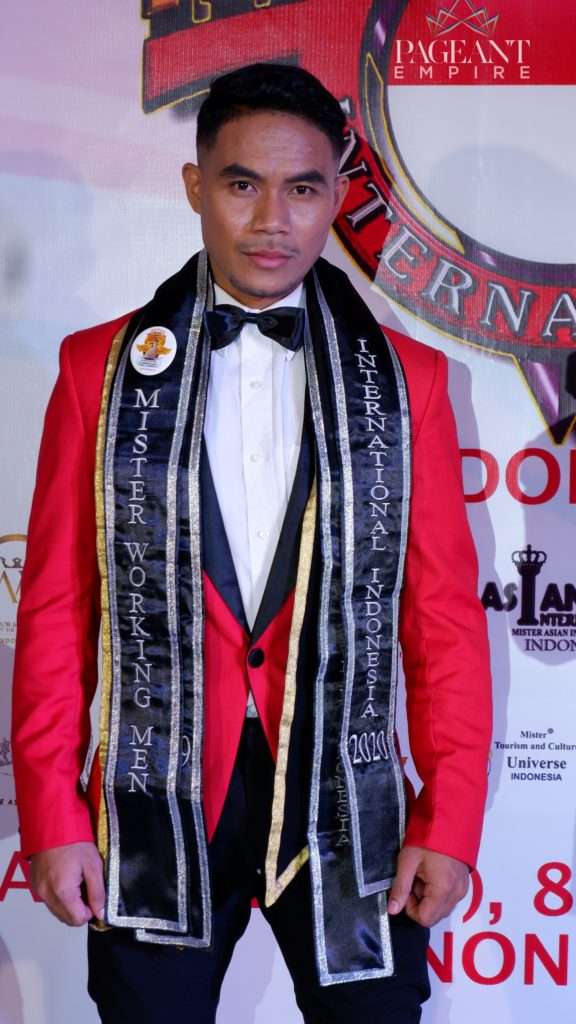 8. Pernahkah kamu mengalami kegagalan dan bagaimana cara kamu untuk bangkit kembali?
Saya pernah mengalaminya, sedangkan bangkit dari kegagalan dengan cara mengkoreksi diri saya dan motivasi diri saya sendiri bawa jika orang lain bisa maka saya pun bisa dengan tidak menyerah. Karena kegagalan adalah proses yang tertunda dan menuju kesuksesan selama kita mau belajar dan bangkit lagi.
9. Siapa sosok yang kamu favoritkan dan membuat kamu seperti sekarang ini?
Yang menjadi sosok favorit saya adalah Dokter Iqmal. Beliau adalah seorang yang tidak pernah menyerah dan mengajarkan untuk menghiraukan semua hinaan atau orang-orang yang menjelekkan pageant yang saya ikuti. Dari sinilah saya belajar untuk tindak pernah menyerah dan berusaha sendiri.
10. Bagaimana kamu memandang
diri kamu 10 tahun kedepan?
10 tahun kedepan saya tidak bisa melihatnya. Tetapi saya akan melakukan sesuatu yang terbaik ditahun 2020 untuk membuktikan bahwa aku bisa menjadi seseorang yang sukses, itu menjadi satu langkah awal kesuksesan saya 10 tahun kedepan. Karena kesuksesan atau kegagalan 10 atau 20 tahun kedepan ditentukan ditahun ini bagaimana saya membangun diri saya dan mental saya menjadi lebih baik lagi .