Hari Senin 20 Januari 2020 menjadi sejarah baru bagi dunia perpageantan di Indonesia, bertambah lagi beauty camp yang mewarnai dunia beauty pageants. Setelah sebelumnya hadir ArtikaWhulandary, Lamu Indonesia, Ratu Sejagad kini hadir Manohara Beauty Camp. Dalam lauching tersebut turut hadir Wilda Situngkir Puteri Indonesia Pariwisata 2018 dan 3r runner up Miss Supranational 2018.
Manohara didirikan oleh Ritchelle Ocampo Chen (Founder) Rento Chen (Co Founder) Amy Padilla (Lady Behind The Scene) Dennis Almazan (Pageant Walk Trainer & Mentor) Doods Domingo Jr (Q&A Mentor & Coach) dan Alvalino Kasenda (Physical Fitness Trainer). Diambil dari bahasa sansekerta, Manohara adalah sosok yang memiliki wawasan dan kecantikan dari luar dan dari dalam diri.
"Kami hadir ingin membangkitkan dan membawa wakil Indonesia meraih mahkota Internasional berikutnya, setelah tahun 2016 Miss Grand International dan 2017 Miss International, apalagi pontesial penduduk Indonesia yang lebih dari 200 juta kami ingin menjadi bagian tersebut minimal 1 juta saja yang bisa mengikuti beauty camp" ucap Rento Chen selaku Co Founder Manohara Beauty Camp.
Mengusung 7 konsep dalam pelatihannya yaitu strategi kemenangan, pelatih yang sangat kredibel, rekam jejak yang terbukti, komposisi organisasi yang kuat, biaya pelatihan yang terjangkau dan bantuan pelatihan pasca pelatihan dijamin.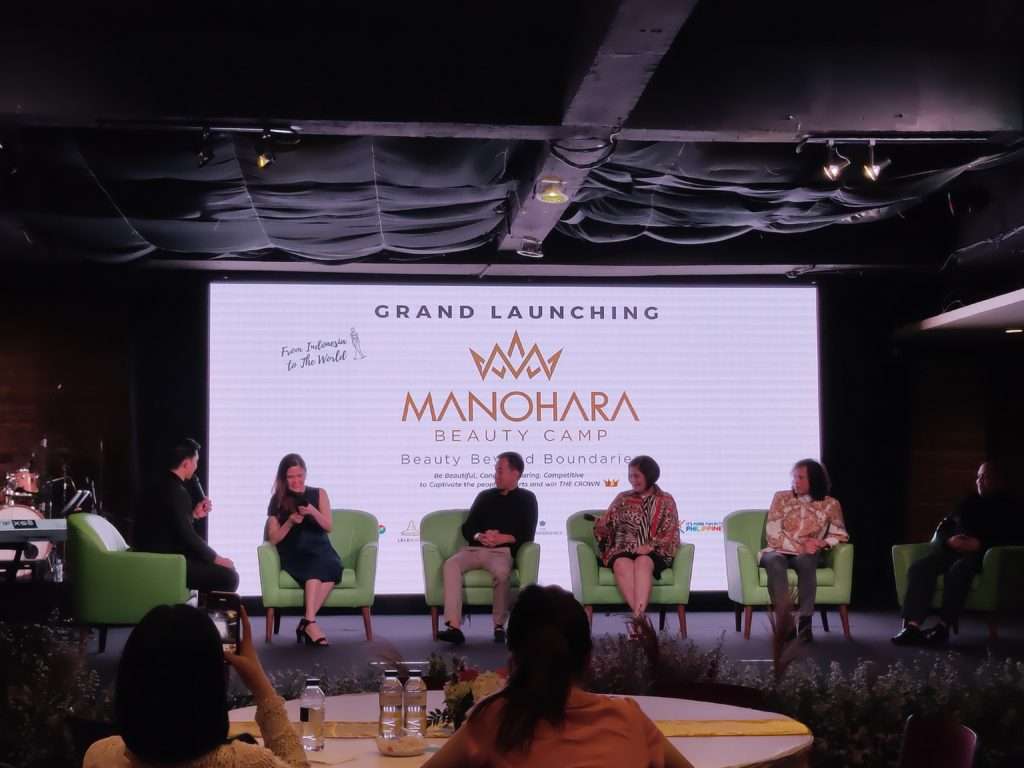 Manohara Beauty Camp menerima setiap peserta dari semua kalangan. Idealnya peserta yang akan bergabung di Manohara Beauty Camp adalah wanita berusia 18 sampai 27 tahun. Mereka akan dibimbing sesuai dengan fashion ajang kecantikan mana yang akan mereka ikuti. Jadi tidak harus menjadi seorang beauty queen tapi bisa menjadi apapun sesuai dengan bakatnya.
"Kami menerima semua peserta dari manapun, tidak melihat orang mampu atau tidak, jika dia memiliki minat dan tidak mempunyai biaya, akan kami bantu sampai bisa berhasil" Amy Padilla (Lady Behind The Scene)
Menurut Amy Padilla yang berasal dari Filipina, ia melihat banyaknya beauty queen di Filipina dengan latar belakang yang beragam dan kekuatan pemerintah serta dukungan masyarakat yang kompak, membuat beauty pageants di Filipina sangat maju. Karena itu ia ingin dengan hadirnya Manohara Beauty Camp di Indonesia bisa menghasilkan ratu kecantikan dunia berasal dari Indonesia.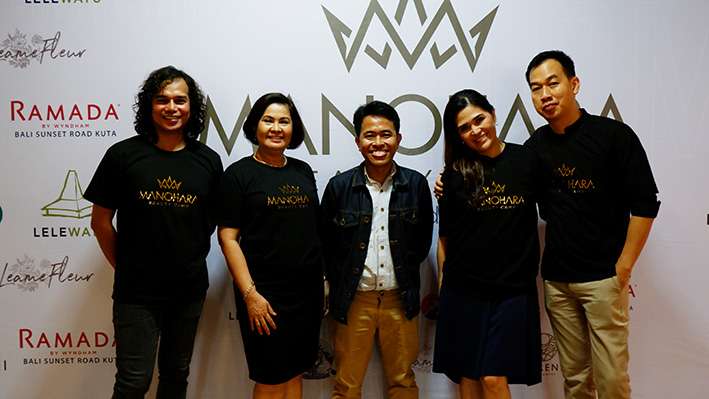 Untuk harga latihan di Manohara Beauty Camp dimulai dengan harga 11 juta, waktu belajar sebanyak 3 hari termasuk tempat menginap dan mereka diajarkan layaknya seperti karantina sebenarnya. Pelajaran yang didapatkan mulai dari latihan catwalk yang langsung didatangkan trainnernya dari Filipina yaitu Dennis Almazan, latihan fisik oleh Alvalino Kasenda, makeup tutorial dan personality.
Manohara Beauty Camp didirikan di Indonesia bekerjasama dengan trainner dari Filipina. Jika banyak beauty pageants Indonesia yang training ke Filipina dengan harga yang sangat mahal, Manohara Beauty Camp menjemput peluang itu dengan langsung membuka tempat training di Indonesia dengan para pengajar yang sangat berpengalaman dibidangnya masing-masing.
Nah bagi wanita Indonesia yang berada diluar sana, kapan lagi nih ada beauty camp yang mau mengakomodir minat kalian dengan fashion yang sesuai. Segera daftarkan dirikan kalian, batch pertama akan dibuka 6-8 Februari 2020 dan dilanjutkan dengan batch kedua 9-11 Februari 2020.
Penulis ; Irwans