Nama anak sulung Iis Dahlia, Salshadilla Juwita mendadak ramai diperbincangkan nitizen. Hal ini Berawal dari unggahan video di Insta Story Instagram milik Iis Dahlia.⠀
⠀
Iis menunjukan kebersamaannya dengan keluarga tercinta saat sedang bersantai sambil menyaksikan film bollywood. "Kak nonton film India tuh ramai," ujar Iis Dahlia kepada Salsha. Salsha mengaku tak menyukai film India, dan lebih suka menonton film Korea.⠀
⠀
Hal yang membuat nitizen terkejut ialah saat Salshadilla Juwita menyebut bahwa ada sebagian bintang film India itu jorok-jorok. Tak seperti idolanya bintang Korea yang bersih-bersih menurutnya.⠀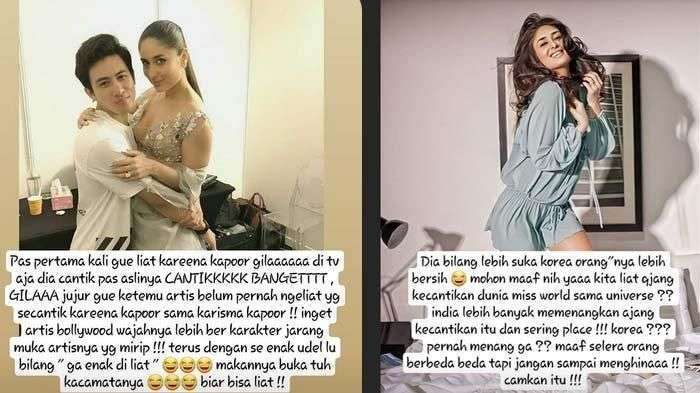 Gara-gara ucapannya tersebut, Ia langsung dicibir dan disemprot oleh salah seorang penggemar yang juga sebagai manager dari aktris bollywood terkenal Kareena Kapoor.
"Dia bilang lebih suka artis Korea orang-orangya lebih bersih. Mohon maaf yaaa kita liat ajang kecantikan dunia, Miss World sama Miss Universe? India lebih banyak memenangkan kecantikan itu dan sering place. Korea? Pernah menang gak? Maaf selera orang berbeda tapi jangan sampai menghina," lanjut Reytan Fame
Sadar ucapannya mengundang kontroversi, Salsha mengunggah penyesalannya melalui insta story
"Advocating for colorism since i was an exchange student in high school and receiving it, my behavior was not something that could be easily forgiven and i felt like i was a hypocrite, i was not aware that i was recorded, yet there is no excuse for what i have said, i deeply regret my mistakes and hope that i can learn from it. much love," tulis Salsha.
Berikut terjemahannya:
"(Aku) Memperjuangkan perbedaan sejak aku menjadi siswa pertukaran pelajar ketika berada di sekolah menengah atas dan menerimanya, perbuatanku bukanlah sesuatu yang bisa dengan mudah dimaafkan dan aku merasa seperti munafik, aku tidak sadar direkam, namun tidak ada pembelaan untuk apa yang telah aku katakan"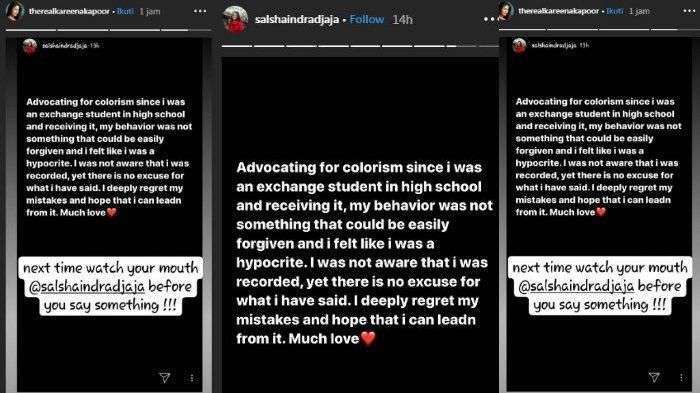 Tak lama kemudian, unggahan Insta Story anak Iis Dahlia tersebut kemudian direpost dan dikomentari oleh artis kawakan India, Kareena Kapoor yang terkenal lewat film Kabhi Khushi Kabhie Gham beradu akting dengan Shahrukh Khan, Kajol, Amitabh Bachchan, Jaya Bachchan, Hrithik Roshan dan Rani Mukherji melalui akun Instagram resminya.
"netx time watch your mouth @salshaindradjaja before you say something!!!," tulis aktris Kareena Kapoor.
(Lain kali perhatikan ucapanmu sebelum mengatakan sesuatu)
Salshadilla Juwita Pacaran Dengan Lutfi Agizal Finalis Lmen Of The Year 2013
Salsha yang mulai terjun sebagai Chef ternyata menjalin asmara dengan Lutfi Agizal, pria tampan berprofesi sebagai aktor dan enterpreneur ini dahulunya adalah finalis Lmen Of The Year 2013 mewakili Jawa Tengah, saat itu pemenangnya adalah Albern Sultan dari Sumatera Utara.
Banyak moment kebersamaan keduanya dibadaikan oleh bidikan kamera yang diunggah melalui akun instagram, sayang dari penelusuran team Pageantempire, postingan tersebut hanya ada diakun Lutfi sedangkan diakun Salsha sudah tidak terlihat lagi.
Seperti apa kedekatan antara Salsha dan Lutfi yang sudah terjalin sejak tahun 2016, berikut 8 potret kebersaaman mereka dari akun Instagram Lutfi.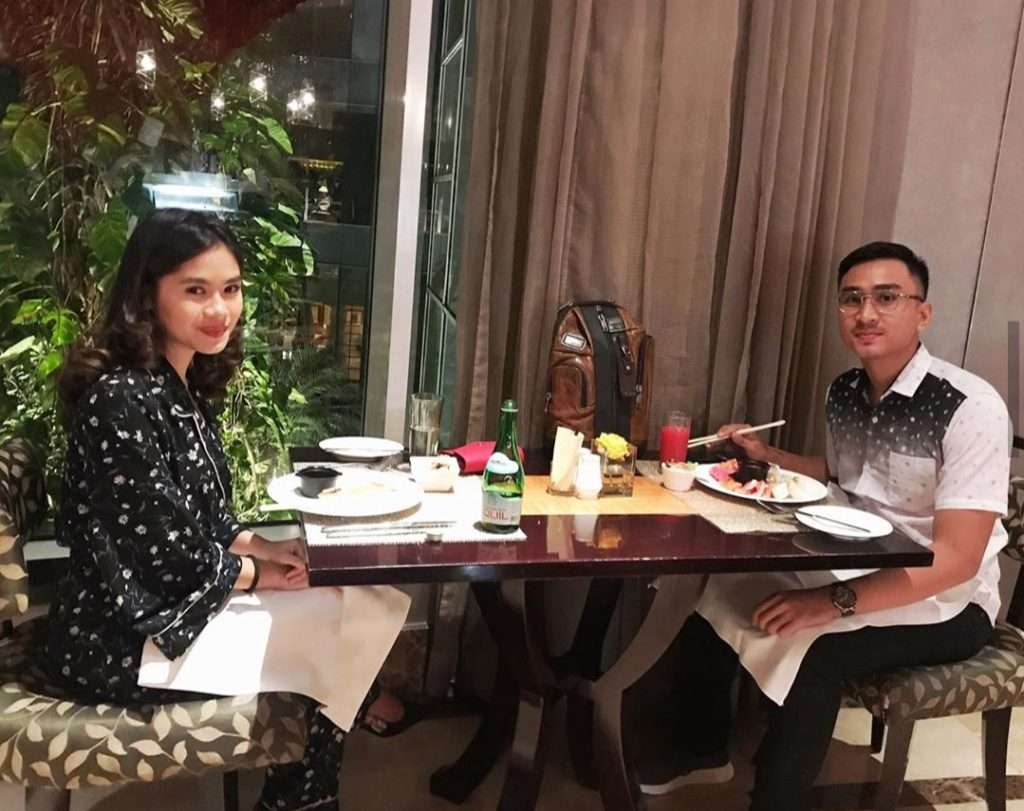 1. Dinner romantis, keduanya kompak mengenakan motif polkadot senada.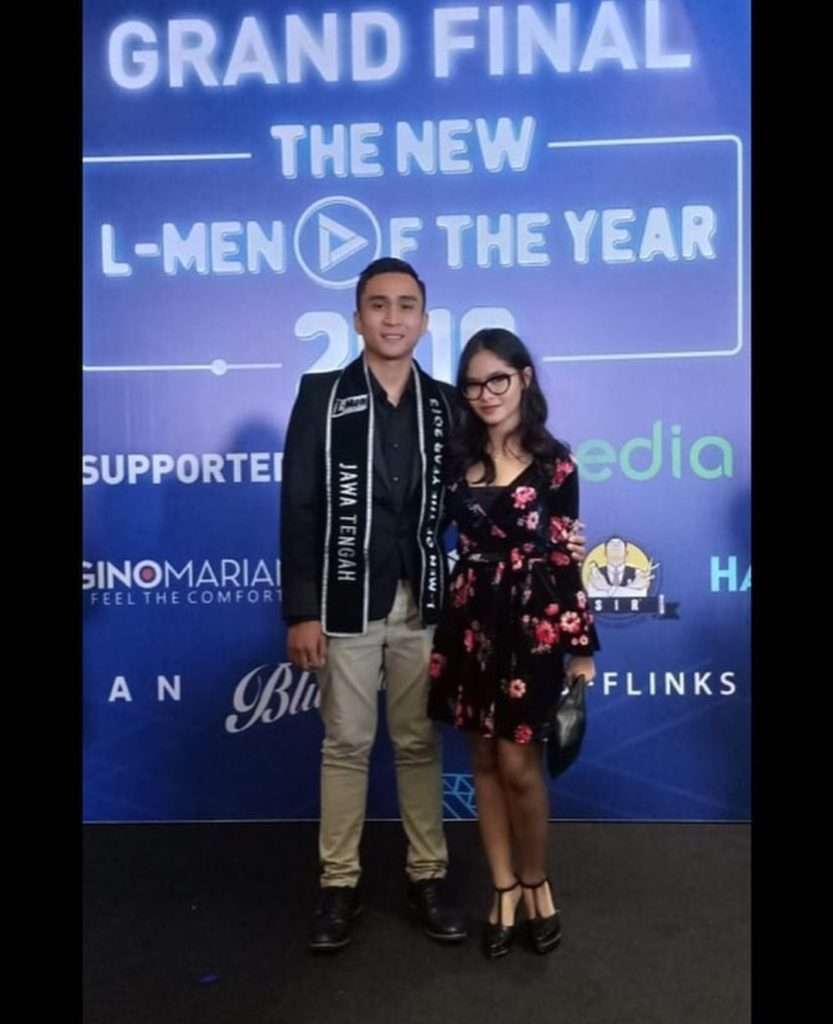 2. Saat menghadiri Malam Grand Final Lmen Of The Year 2019.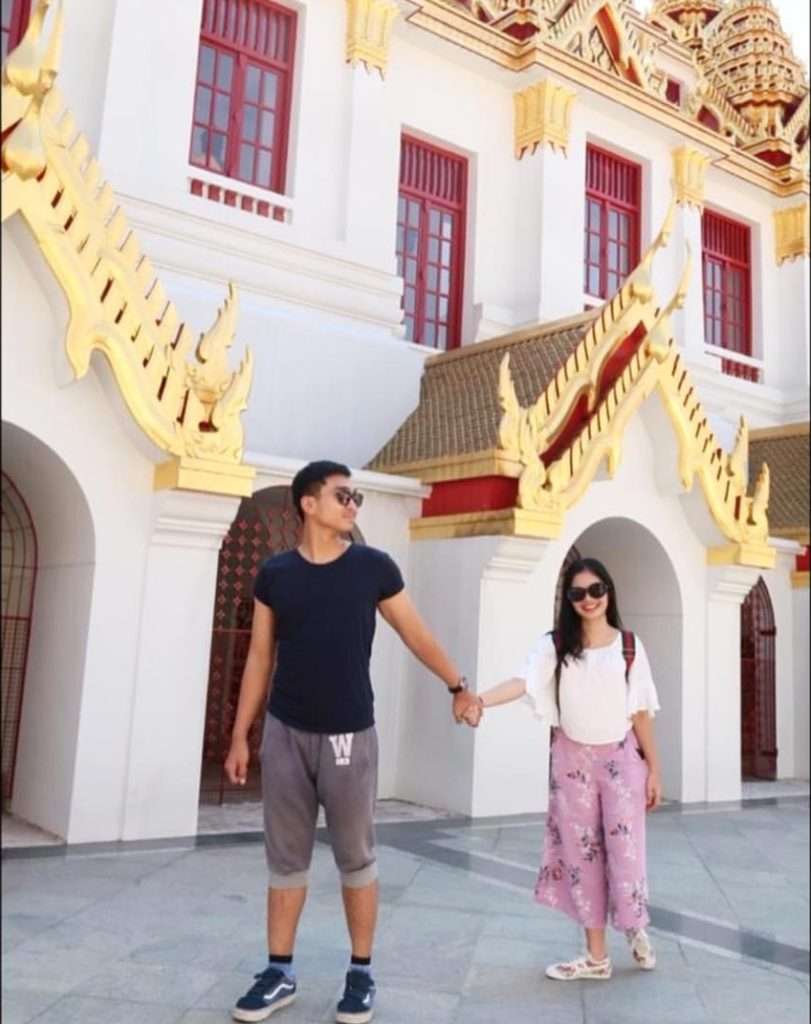 3. Liburan bersama ke Bangkok, Thailand.
4. Bergadengan tangan mesra dengan background deburan ombak senja di Sanur Beach, Bali.
5. Duduk berdua dengan background hiasan bunga berbentuk LOVE, tambah mesra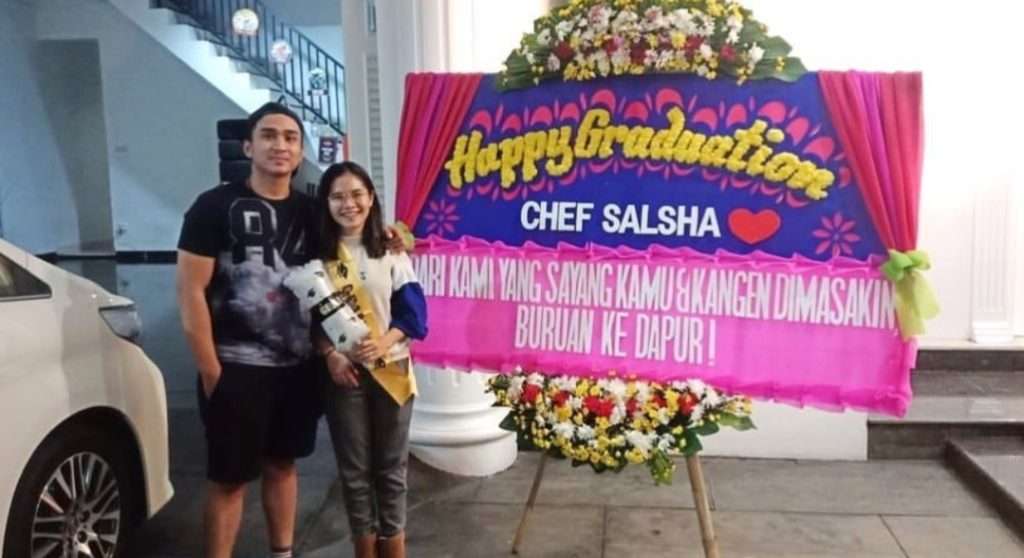 6. Berfoto bersama dengan karangan bunga bertuliskan "Happy Graduation, CHEF SALSHA, dari kami yang sayang kamu dan kangen dimasakin, buruan ke dapur"
7. Menghadiri pesta pernikahan, keduanya kompak memadukan nuansa pink.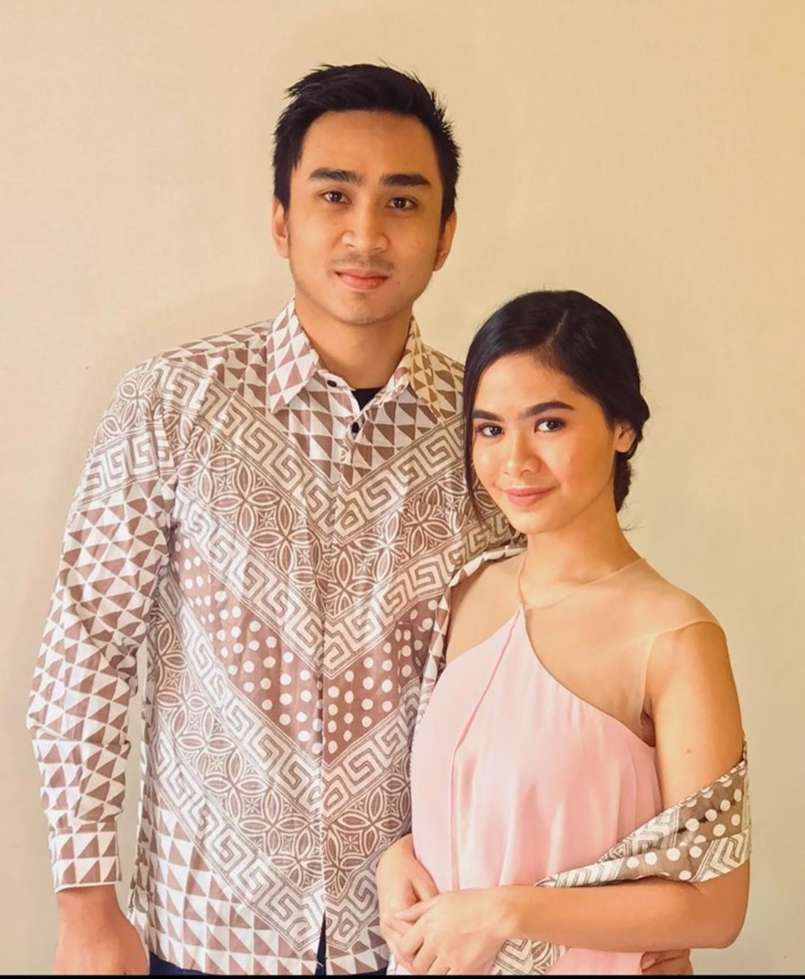 8. Kompak mengenakan batik seragam, Lutfi dengan batik lengan panjang, sedangkan Salsha memadukan selendang batik dengan dress warna pink yang ia pakai, caption dalam foto tersebut Lutfi tulis Are you ready …? ?? 22.12.19 @salshaindradjaja
Penulis : Irwans