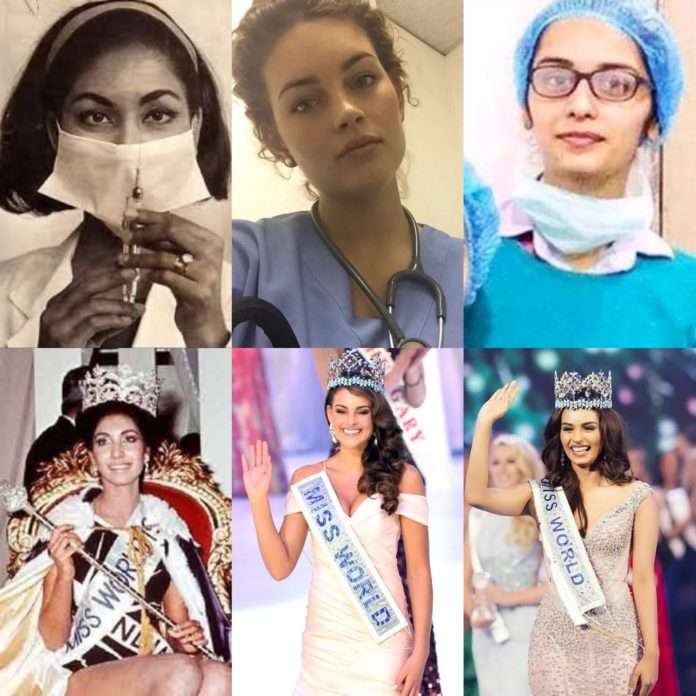 Ajang kecantikan Miss World adalah ajang kecantikan tertua didunia. Miss World melahirkan alumni yang bekerja dibanyak bidang. Mulai dari dunia entertainment seperti film, musik dan modeling, ada juga yang terjun kedunia politik dan bisnis woman.
Tapi tidak banyak yang terjun ke masyarakat khususnya didunia kedokteran, seperti fast track unggulan Miss World, Beauty With A Purpose. Fast track ini merupakan project sosial yang bisa dilakukan peserta Miss World dalam melakukan perubahan di negaranya masing-masing.
Ajang Miss World mewajibkan kontestannya tidak hanya cantik tapi memiliki jiwa sosial. Selain itu kontestan Miss World juga memiliki latar belakang profesi yang berbeda. Sebagai contoh, background dunia kedokteran sudah mencatakan setidaknya ada 3 pemenang Miss World yang memiliki bacground kedokteran. Siapa saja mereka?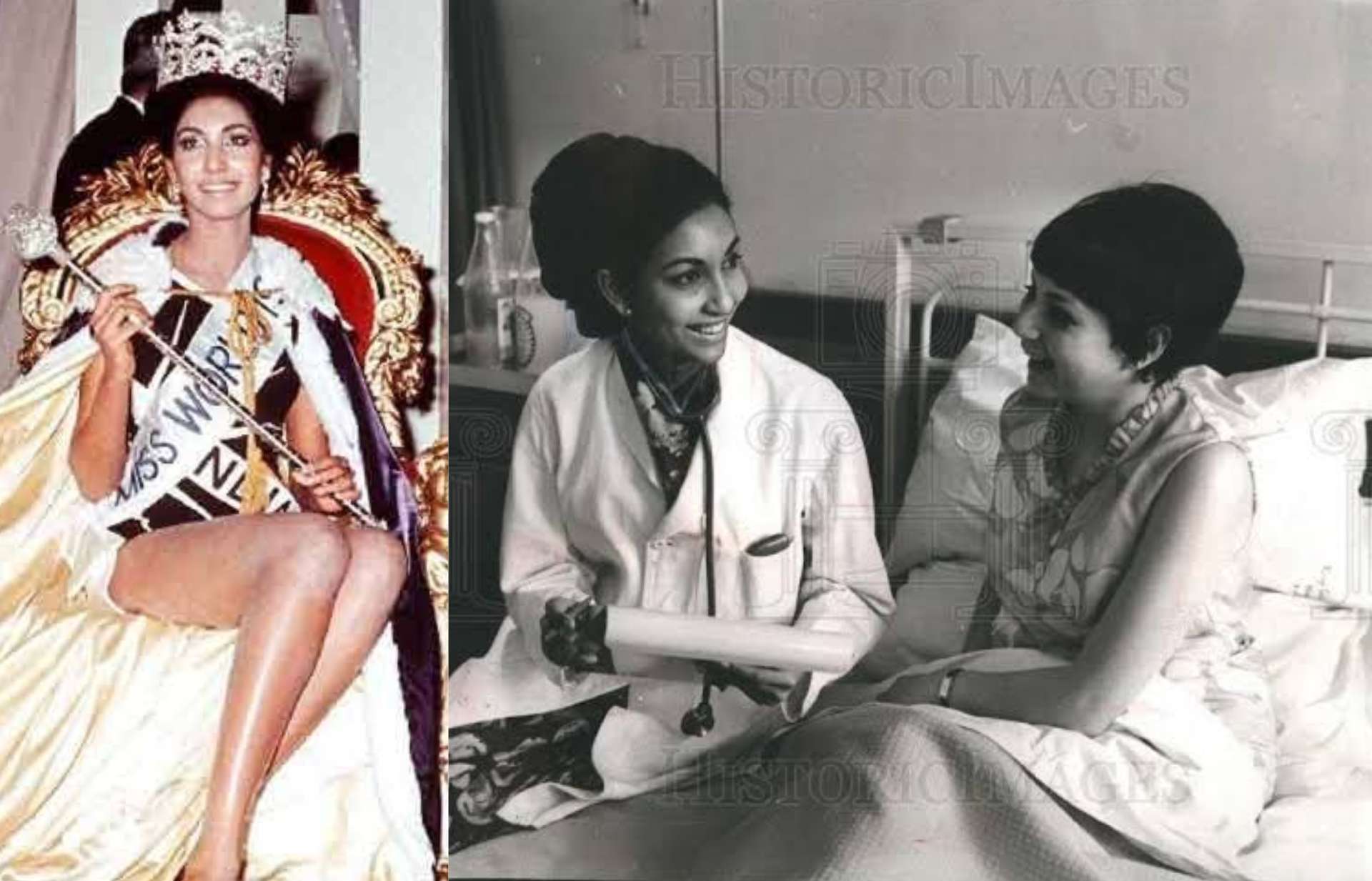 1. Reita Faria Miss World 1966
Reita adalah wanita pertama Asia dari negara India, yang memenangkan mahkota biru Miss World 1966. Ketiku Miss World diselenggarakan di Lyceum Ballroom, London, Inggris. Setelah satu tahun masa jabatannya, Reita fokus didunia kedokteran dan menolak tawaran bermain didunia film.
Reita Faria adalah seorang mahasiswa di Grant Medical College & Sir J. J. Group of Hospitals dimana ia menyelesaikan gelar M.B.B.S.. Kemudian ia menempuh studi di King's College Hospital, London.
Sampai kini Rieta masih setia dengan profesinya didunia kedokteran, tapi sesekali Reita tidak melupakan ajang kecantikan dimana ia mulai dikenal, dengan menjadi juri di Femina Miss India pada tahun 1998, dan kembali menjadi juri kompetisi Miss World tahun 1976.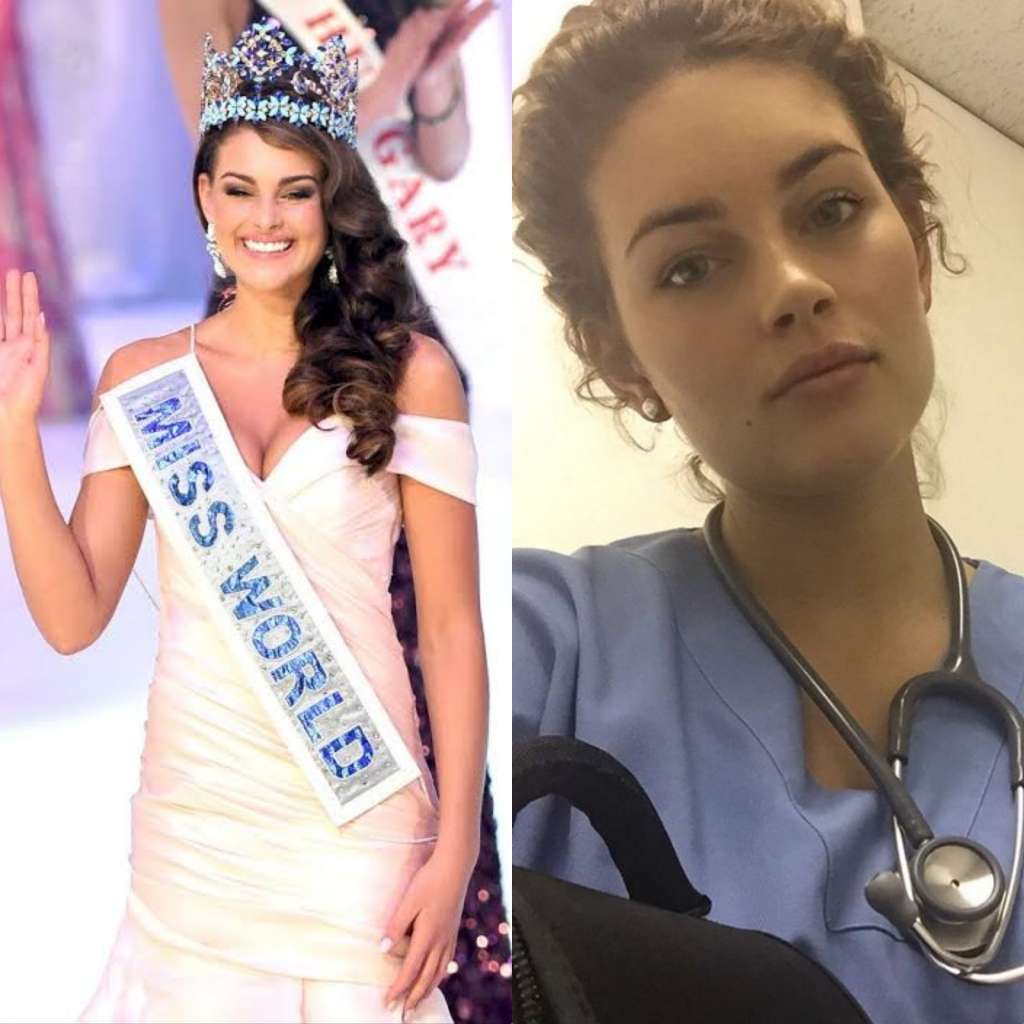 2. Rolene Strauss Miss World 2014
Rolene Strauss adalah wanita ketiga berasal dari Afrika Selatan yang memenangkan Miss World tahun 2014, sebelumnya ada Penelope Anne Coelen Miss World 1958 di London, Inggris dan Anneline Kriel Miss World 1974 di London Inggris, Anneline sebelumnya mengantikan Helen Morgan asal Inggris yang mengundurkan diri.
Rolene adalah mahasiswa kedokteran di Universitas Free State di Bloemfontein, Afrika Selatan. Wanita berusia 25 tahun, kelahiran 22 April 1992 Volksrust, Afrika Selatan adalah anak dari pasangan Theresa seorang perawat, dan Hennie Strauss seorang dokter.
Rolene kini semakin bahagia dalam kehidupannya, tahun 2016 ia sudah menikah dengan D'Niel Strauss yang memiliki profesi sama dengannya didunia kedokteran, kebahagiannya semakin lengkap dengan kehadiran anak lelaki pertamanya, Rolene sering memposting foto kebersamaan dengan anak lelaki pertamanya, yang wajahnya tidak mau ia ekspos didunia maya.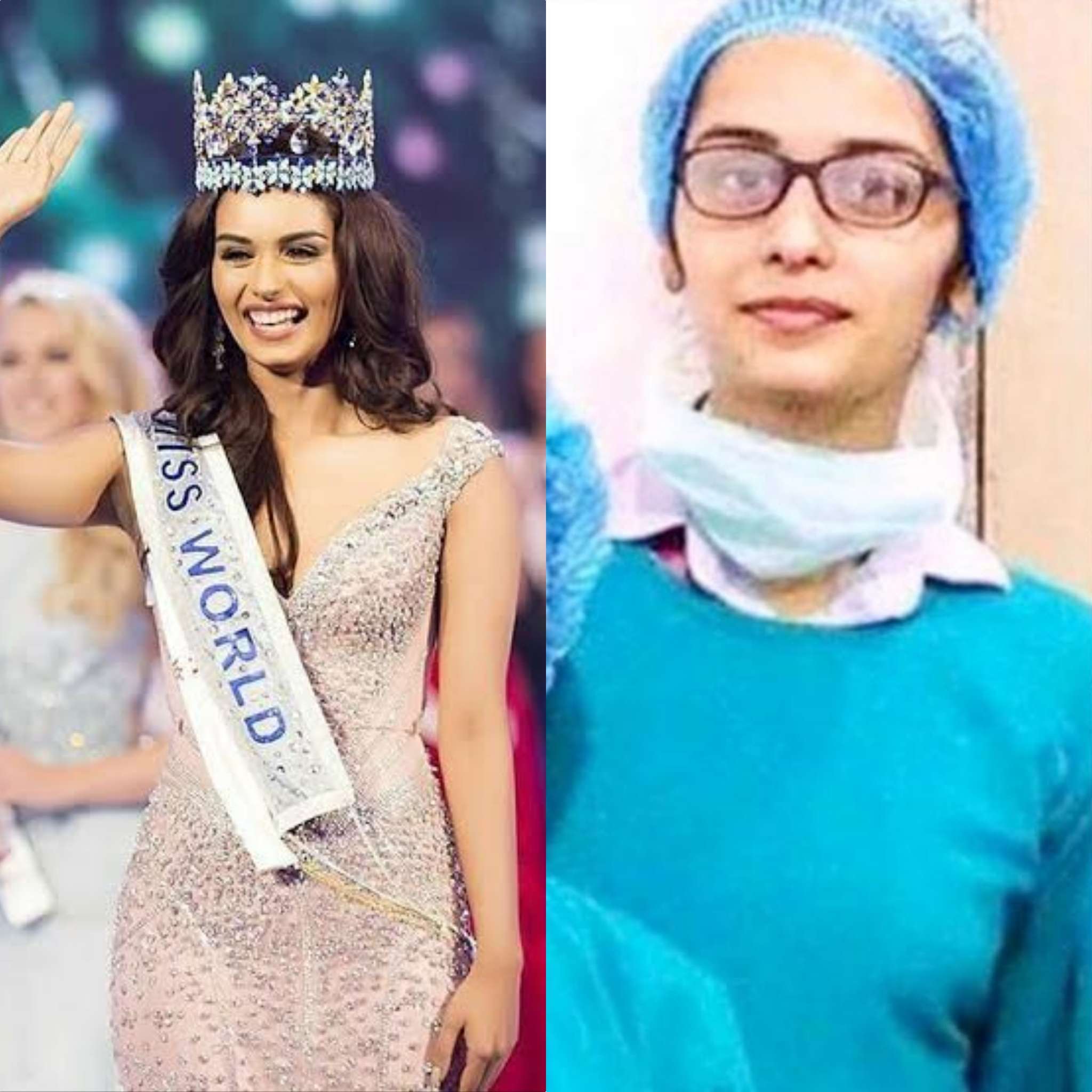 3. Manushi Chhillar Miss World 2017
Manushi yang berusia 20 tahun dengan tinggi 175 cm ini adalah mahasiswi jurusan Kedokteran di Bhagat Phool Singh Government Medical College for Women yang bercita-cita menjadi dokter bedah jantung. Dia memang dibesarkan di tengah keluarga medis.
Dengan kemenangan Manushi Chhillar sebagai Miss World 2017, menjadikannya wanita keenam India yang berhasil memenangkan Miss World, setelah Reita Faria (Miss World 1966) diadakan di London, Inggris, Aishwarya Rai (Miss World 1994) diadakan di Sun City, Afrika Selatan, Diana Hayden (Miss World 1997) diadakan di Mahé, Seychelles, Yukta Mookhey (Miss World 1999) diadakan di Malta; dan London, Inggris dan Priyanka Chopra (Miss World 1999) diadakan di London, Inggris dan Maladewa.
Penulis : Irwans