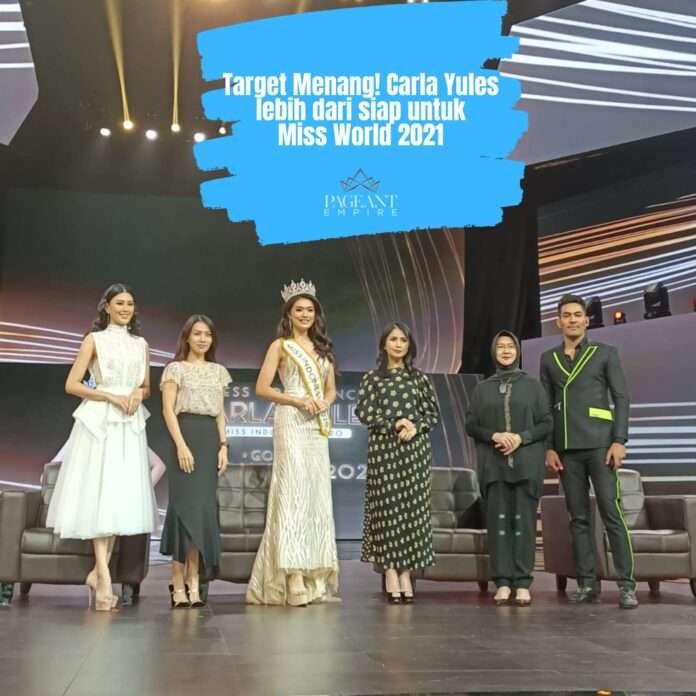 Hari ini (Kamis, 11 November 2021) Miss Indonesia 2020 – Carla Yules melakukan sesi Pressconference menuju Miss World 2021.
Press Conference yang berlangsung secara Live Streming ini membuat kagum para pageant lovers dunia karena berlokasi di studi yang megah yaitu RCTI+ . Tata panggung, lighting, screeningnya serasa akan berlangsung grand final kontes nasional dengan dipandu oleh Robby Purba dan Natasha Manuela (2nd RU Miss World 2016) beserta pembicara pada Press Conference  Ibu Liliana Tanoesoedibjo (Chairwoman Miss Indonesia), Ibu Lina Priscilla (Starmedia Nusantara), dan Ibu Kanti (CEO RCTI).
Dari Press Conference hari ini selain menginformasikan persiapan Carla yang sudah matang dari segi fisik dan lainnya. Ada pun informasi penting untuk fast track Beauty With A Purpose (BWAP) yang dibawa Carla akan berfokus pada penyediaan energi listrik di Desa Cilawen, Bogor, Jawa Barat . Carla juga akan membawa tari daerah "Batu Lapiddie" yang berasal dari Sulawesi Selatan untuk sesi Dance Of The World.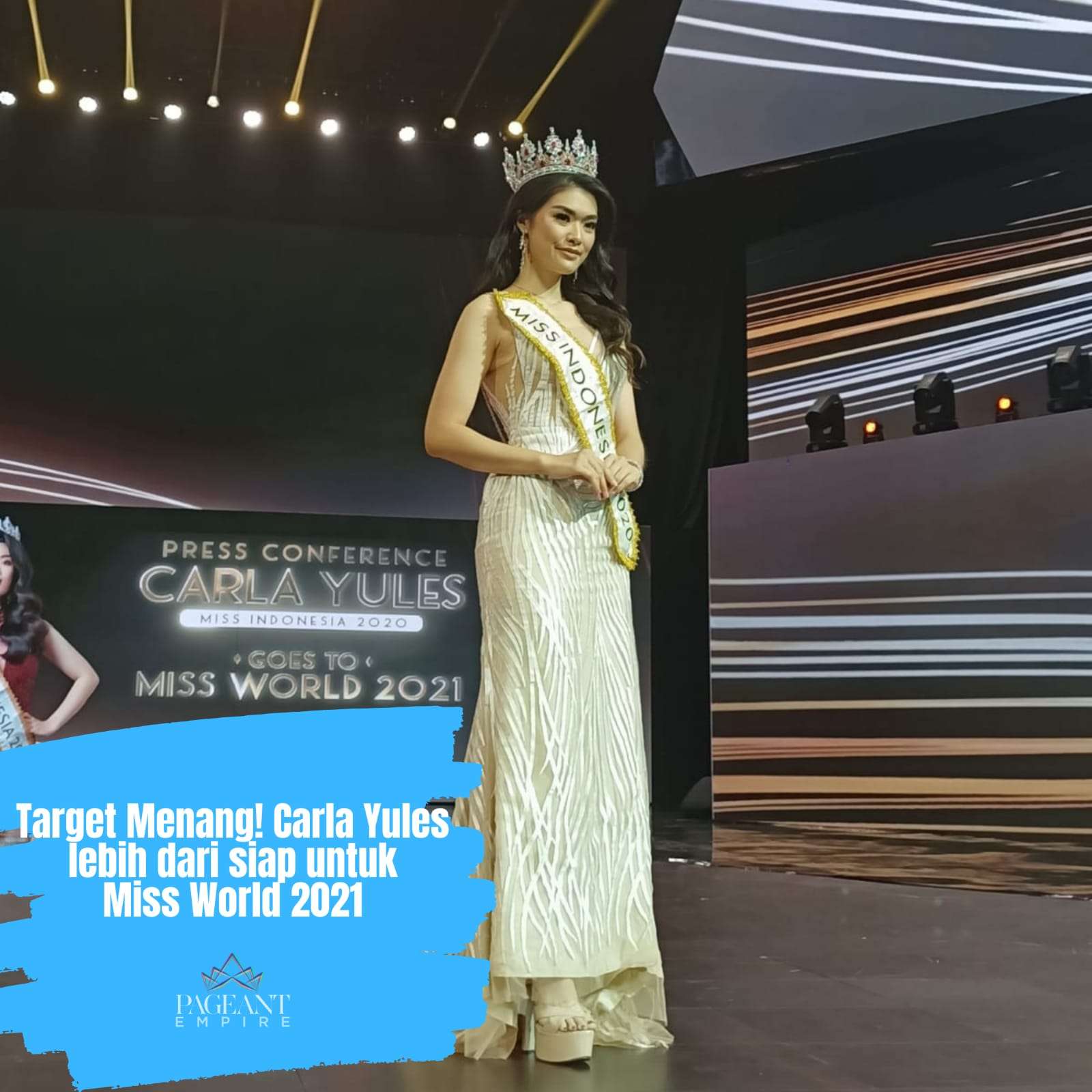 Carla akan bertolak menuju karantina di San Juan, Puerto Rico pada 21 November 2021. Lebih dari 100 peserta dari berbagai negara akan bertemu Carla untuk memperebutkan gelar Miss World 2021 yang finalnya akan digelar pada 16 Desember 2021. Ibu Liliana selaku Chairwoman Miss Indonesia juga menegaskan dengan persiapan yang sudah sangat siap menargetkan menang diajang Miss World 2021